Access insights and articles to help you navigate the world of education and investments.
Education and Investment
Give your grandchildren an edge
Yes, these are uncertain times. But if anybody can give young people lessons on how to navigate these times it is grandparents, a generation that has experienced the recession of the early 1990s, when job cuts and unemployment was prevalent in a stumbling economy not unlike the present.
On the other side of the pandemic, we can expect a world of challenges, but there will be many new and rewarding opportunities. Even as you pass on to your grandchildren tried and true lessons on resilience and how to bounce back from economic hardship, consider reinforcing these messages by setting up education-purposed investments that will give your grandchildren an edge in a post-pandemic world.


Intergenerational wealth transfer bails out Australian families


Though the future of work seems more uncertain than ever before, experts are convinced that lifelong education will go a long way in safeguarding one's future. A good education comes at a price and is an important legacy to leave behind for future generations.


Rest Industry Super's The Journey Begins report says that Australian families are already enjoying the assistance of the older generation to fund their education or that of their children. According to the report, education is the second biggest intergenerational financial assistance provided by working Australians 50 years and older and retirees. The report suggests that older workers and retirees provide financial assistance to 45% of adult children and accounts for 24% of all intergenerational assistance by value.


Consider the costs of education, and you will be able to see why so many families are resorting to intergenerational wealth transfer. Depending on the type of school your child attends, the estimated schooling costs of a child born in Australia in 2019 can range between $66,016 in a Government school, $127,824 in a Catholic school and run up to $235,728 in a private Independent school1.
Over a child's schooling lifetime, the cost of education in a private independent school can be significant, having the potential to add up to more than $350,000. In the absence of dedicated savings to meet education costs, this figure is big enough to overwhelm the average Australian.
Plan and save for education
A planned approach to saving for education has never been more necessary, as the impacts of COVID-19 may leave a lasting impression on our lives in the form of health issues, including that related to mental health and wellbeing, job insecurity, and lost educational opportunities as schools and universities continue to come to terms with the new normal.
To give grandchildren an advantage in a post-COVID-19 world, working Australians 50 years or older and retirees can take a proactive and planned approach to intergenerational wealth transfer to meet the education needs and/or expenses related to other major life events including the purchase of a first home or car.
Stay in control of your inheritance
An AFR article Big increase in inheritance feuds among blended families, published on 27 December 2019, said that family disputes over wills and estates have soared by about 80% over the last decade, attributing this to the sharp increase in "blended families".

The article illustrates this point by citing the battle over former Prime Minister Bob Hawke's estate between children from his first marriage to wife Hazel, his second wife Blanche d'Alpuget, and her estranged stepdaughter Rosslyn Hawke. The article also highlights a second instance in Olivia Mead's case, where the court awarded millions of dollars to Perth mining billionaire Michael Wright's 'secret daughter'.

Whether you are part of a blended family or not, being in control of your inheritance assures peace of mind.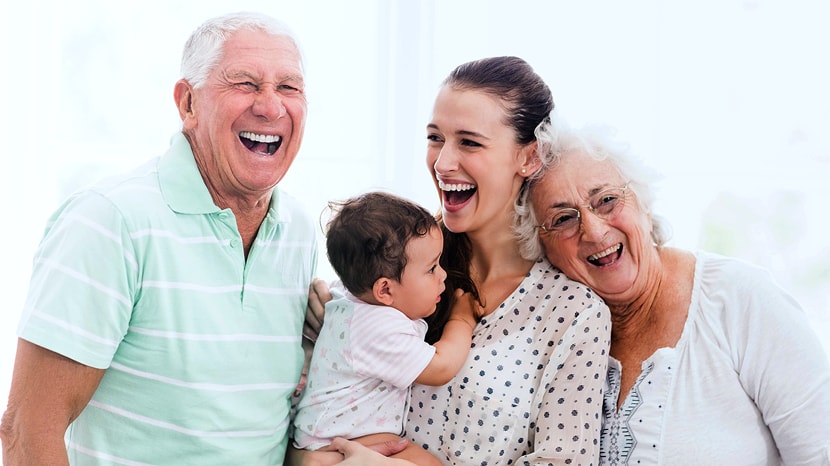 istock.com/wavebreakmedia
Futurity can help. Futurity's Education Bond range allows you to establish an education funding legacy for your grandchildren, with secure and private 'will-like' estate nominations and a future-activated transfer feature for intergenerational planning.
Depending on your circumstances, you can choose between the two Futurity Education Bonds:
The Individual Education Bond
Enables you to set up dedicated savings specifically for education

Is a tax-effective, long-term investment strategy

Allows you to nominate one education beneficiary for each bond

Gives you freedom to use multiple Individual Education Bonds if you want separate bonds for children or grandchildren of blended family units.
The Family Education Bond
Works like your own tailored, education-purposed family trust structure but with the inbuilt tax-effectiveness of a conventional education bond

Gives you the ability to select from a wide range of beneficiary classes, including family and friends

Can be set up with an investment term of up to 99 years to facilitate lifelong education provisioning and intergenerational wealth transfers.
Learn more about Futurity's Education Bond range
Gain the control and the peace of mind that comes with knowing you are helping the young people in your life receive the education you want for them, and the best chance at a successful future.
If you have questions about how we can help you, speak with your financial adviser about Futurity's Education Bond range or contact us directly on 1300 345 456.
1ASG Planning for Education Index 2019