Access insights and articles to help you navigate the world of education and investments.
Education and Investment
How to choose a high school for your child
What makes a 'great' school? If one were to ask this question to a roomful of parents of school going children, you are sure to get answers ranging from good infrastructure and teachers to a stimulating learning environment and NAPLAN results. This is likely to be followed by a hard-nosed debate on the merits of each feature.
Educators are now questioning whether a more reasonable question is for parents to ask whether it is the 'right' school for your child and whether your child would be happy here.
Here are 20 questions to ask school authorities and yourself to get a sense of whether the school will suit your child's personality and meet your expectations of a good education.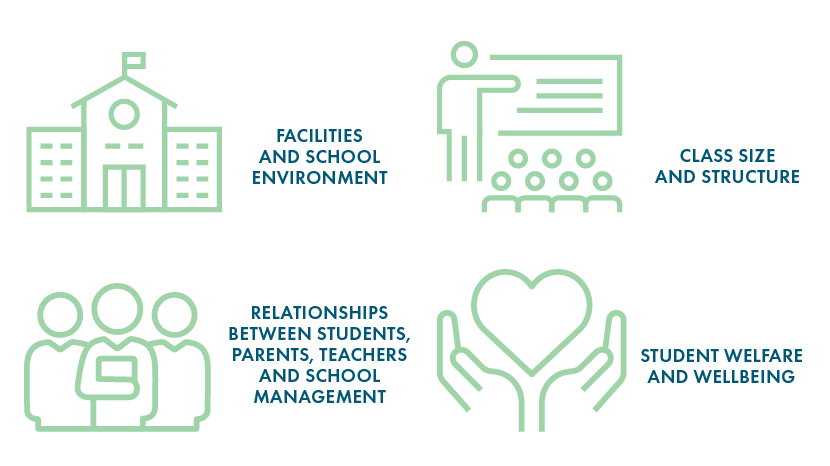 Facilities and school enrolment

1. Are the school's facilities adequate, clean and in good repair?
2. Does the school have access to an oval for sports?
3. Can the children visit the school library throughout the school day?
4. Are there supervised extracurricular programs available at lunchtime?
5 Are the school policies based on a suitable educational philosophy and practice?

6. How did the school manage remote learning during the recent coronavirus lockdown? (Try to get inputs from the school's students and their parents.)
7. What is the size of the class or student-teacher ratio?
8. Is there a clearly articulated plan to support the progress of all students?
9. If the school operates multi-age or composite classes, how does the school ensure that a child's learning needs are met?
Relationships between students, parents, teachers and school management
10. How are students at the school encouraged to openly express their views?
11. How are students consulted? How do they encourage student participation?
12. How are children encouraged to support each other?
13. What is the bullying policy? Bullying can thrive in schools where student concerns are ignored.
14. Is the principal approachable and accessible to the students?
15. How can parents assist in the school's programs?
16. Does the school welcome parent concerns and discussion? (Ask about the procedure for resolving parental concerns.)
Student welfare and wellbeing
17. What is the school's student wellbeing policy, student code of conduct, attendance policy, alternative programs for children with individual needs?
18. Does the school have first-aid or medical facilities and trained first-aid providers? How will the school cope with your child's specific health needs, such as an allergy?
19. Children have the right to feel safe and respected during their school years. How does the school ensure this?
20. What is the school's focus? Is it discipline, pastoral care, skill and academic development, behavioural management? Seek the approach and balance that is right for your child and your education goals.